Our Story
HAMS Upholstery & Sunroof was born on May 5, 1986, and is a family owned and operated upholstery shop that has been serving Delaware County for over 30 years. Here's our story:
Getting Started in Upholstery in Aston, PA
In 1984 Bob and Lisa got a puppy and like most newlyweds they had no idea what to do with it! Well that led to the dog destroying our furniture when leaving him alone and because we lacked the funds to buy a new sofa, Bob taught himself how to reupholster furniture. Already having experience in the auto upholstery/sunroof industry he was able to learn quite easily. He would come home from work and go to the garage reupholstering anything he could! With the help of a good friend he worked with he finally conquered furniture cushions! It was then that he knew that with his talent along with a good work ethic he could confidently start a business.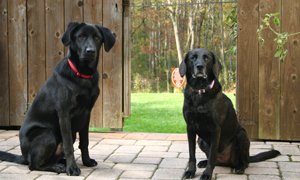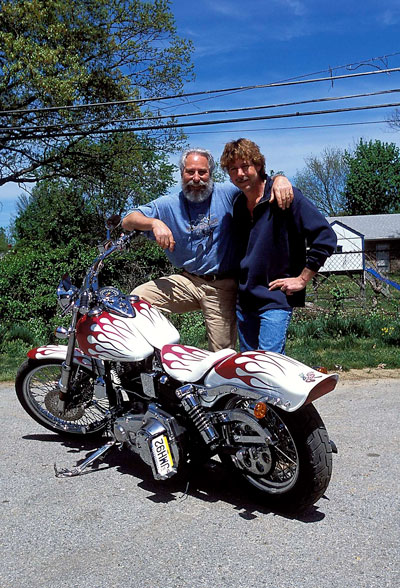 Experienced Upholstery Service
He found a location in Upland PA and applied for a business license. On May 5th, 1986 HAMS Upholstery & Sunroof was born. Thankfully, our landlord was a wholesale auto dealer and provided us with just enough work to cover the rent! Little by little the locals from the area got to know Bob and his talent. After a year Lisa joined Bob and they've worked together ever since. Mind you that was very unusual at that time for your wife to work in your upholstery shop, most were older men working alone. Lisa's job started out as helping with billing and answering phones, but when she started helping in the shop repairing is when people started talking about us. Of course, most were talking about the numerous hours we worked, and boy did we! It wasn't unusual for us to start work at 9 am, get home from work at 12am and get up and start all over again, 7 days a week! When you love your work it's not hard to do.
With the increase in business after 10 years we had to find a larger location. This was when we purchased our current location in Aston, PA. but we never forgot where we started and the friends we made in Upland, who to this day stop by Aston once in a while just for a cup of coffee and chat, which Bob will always do no matter how busy he is, just don't mind that he will continue working while chatting, something he's always done!

What a long strange trip it's been over the last 34 years. We've reupholstered anything you can think of, we've done everything from accessorizing new cars to complete interiors in antique and classic cars to custom street rod designs. We've had some hard times, but the fun we've had and the people we've met over the years has made it worth waking up in the morning and doing it all over again. We still enjoy taking a yard of fabric and turning it into something amazing and probably always will!
Happy Upholstery Clients
The staff was incredibly helpful showing me choices of fabric. They had tons of beautiful upholstery options for my furniture project. What was especially helpful was their knowledge of the fabric quality and durability. Very experienced with everything and I didn't know they also do automotive upholstery, marine upholstery, sunroof installations, and commercial upholstery work. We even had fun while pulling out samples. Chairs came back on time and they look beautiful. I will 100% come back for a future projects like redoing my office chair's upholstery or updating the upholstery, cushions, or seats in my car! Highly recommended! Give them a call - you will be glad you did! :-)
Hams upholstery was great and did a super job replacing the rug in my 99 Honda odyssey. They were nice, got the exact same color carpet and did the job as fast as they could.
Sunroof Roof Replacement 2017 Grand Cherokee Overland Bob and Lisa provide excellent customer service they were very nice to deal with I highly recommend and appreciate the great job they did on sunroof the attention to detail was exceptional they vacuumed and cleaned all the tape I temporarily had in place of the rooftop to perfection Thank you both it's nice to work with people who still take pride in what they do excellent excellent!! Thanks again!
My wife had to get her sunroof (broken and part of a factory recall) repaired here. Probably not the most profitable service for them to provide, but everyone she and I dealt with at HAMS was friendly and professional anyway, they scheduled her same-day, and they completed the job very quickly. Would definitely go back.
Write Review